In summer 2021, Innovasjon Norge was the first funding institution to believe in and support our project idea. With Innovasjon Norge's funding, Wandering Owl committed to restructure their business model, to lower their environmental impact and generate measurable benefits to nature and local communities. This funding gave Wandering Owl 10 months to turn an idea into a concrete project. Eventually, the project developed its own mission and values. Wandering Owl did restructure their business model, but also gave birth to Wild Lab Projects, who became an independent nonprofit organization (more info about Wild Lab Projects'genesis here). Innovasjon Norge's support has been determinant in the creation of Wild Lab Projects.
The Research Council of Norway (Forskningsrådet) was the first research funding institution to support one of our citizen science projects, namely the Kelp Forest Restoration Project, even before the creation of Wild Lab Projects. The funding started in February 2022, and included the Norwegian Institute for Water Research (NIVA) as the research partner, and Tarevoktere. This funding helped us kickstart our first citizen science. We used it to select our first restoration site, and to co-design with NIVA restoration methods adapted to citizen science, and secure a long-term collaboration with this research institute.
In 2022, before Wild Lab Projects was officially created, Wandering Owl – while working on the creation of Wild Lab Projects – joined a consortium including NIVA and the food research institute (NOFIMA). The Regional Research Fund selected and funded the project. Wild Lab Projects' responsibility is to integrate kelp reforestation into regenerative tourism and to contribute to renewing public interest in the importance of kelp forests.
The Norwegian Institute for Water Research (Norsk institutt for vannforskning) is historically our first scientific partner. Our collaboration started with the Kelp Forest Restoration Project, at a time where we needed methods adapted to citizen science, and a research partner to receive our observations, analyze the data and publish the results. Together we NIVA, we wrote a funding application to the Research Council of Norway, which led to co-designing methods that NIVA summarized in a technical document entitled "Manual for kelp forest restoration based on sea urchin removal – Field methods for Wild Lab Projects citizen science". It is this manual that we use on our reforestation sites, to remove sea urchins, document the change in sea urchin density and the return of kelp and other species associated to kelp forests.
In 2023, the Hurtigruten Foundation awarded Wild Lab to support the kittiwake citizen science project. We used this grant to kickstart monitoring the kittiwakes in town with citizen scientists (travelers and pupils).The citizen science tasks were divided in two: 1/ monitoring the nests in the city center; 2/ monitoring the breeding pairs on the hotels. Our observations were merged into the database managed by the Norwegian institute for nature research (NINA). Beyond scientific monitoring, this long-term citizen science project aims to educate, inform, raise empathy, and advocate coexistence with the endangered kittiwakes.
The Norwegian food research institute is one of our partners in a research proposal that was approved by the Regionale Forskningsfond, where NOFIMA and other partners will look at the utilization of urchins for human consumption, while our role will be to explore the potential for integrating ecotourism related to restoration efforts of the kelp forests.
Birdlife Norge is a very important local partner for us, for several reasons. At the start of the partnership, Birdlife sponsored Wild Lab's citizen science projects on owls (Help Arctic owls and monitor their populations). Their contribution helped us buy tools to build the first nest boxes. Birdlife also facilitates the communication with and engagement of locals, for example in the citizen science project Unveil the effects of light pollution on birds co-designed in collaboration with the University of Tromsø.
The Norwegian Institute for Nature Research (Norsk Institutt for Naturforskning) is our partner for several projects, some ongoing, some under construction. For example, Wild Lab Projects collaborates tightly with researchers at NINA-Tromsø on the endangered black-legged kittiwake (Welcome the Kittiwake in our urban spaces) where we monitor the colonies, and plead on behalf of a better coexistence between humans and birds in our urban spaces. We have also started a citizen science project with researchers from NINA on another important topic related to nature conservation. This project will soon be presented on our website and open to volunteers.
We collaborate with a researcher from the University in Tromsø (the Arctic University of Norway), and we codesigned methods adapted to citizen science to study the effects of light pollution on songbirds (Unveil the effects of light pollution on birds). This citizen science project involves visitors, but also locals who are willing to monitor a nest box in their backyard. This project will bring new scientific knowledge, but we also want to use it to raise awareness of the growing amount of artificial light on our planet – starting with Tromsø area.
We collaborate with the University of Bergen's Geophysical Institute on a project that aims to improve the climate and weather forecast models (Trace the origin of snow to improve climate models). In late 2022, we also participated in a funding application with the University of Bergen and other research institutes, and we are now waiting for a decision from the evaluating committee. We passed the first round of the selection process in February 2023, and we will present this ambitious project in the next few months if it is selected.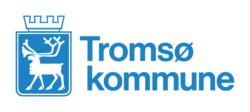 Tromsø municipality has been a precious advisor from the very first days of Wild Lab, even before it became a nonprofit. Today, the municipality facilitates several projects, including the cairn project and the kelp restoration project close to town. The municipality is a key partner to us, since our projects benefits nature and the local communities, and aims to make tourism activities more nature friendly and regenerative.
Norwegian Travel owns Fjellheisen, Tromsø's iconic cable car, which we can use with our volunteers to access Fløyafjellet for the cairn project.
Fjellheisen is Tromsø's iconic cable car that many visitors use to get a view over the fjords and mountains surrounding the city. Fjellheisen facilitates one of our projects, about unnecessary cairns in the mountains.
Ishavskysten Friluftsråd (the coastal outdoor council) is facilitating two of our projects more specifically: the cairn project and the campfire project, since they both aim to promote leave-no-trace practices in nature. We hope that we can partner more directly in a near future and develop a more ambitious cairn project that includes several sites where unnecessary cairns have become a safety issue and a hazard for plants.
Wandering Owl brought Wild Lab Projects to life. The two structures are independent, and we are collaborating with Wandering Owl on one citizen science project, which is a nature restoration pilot project. Wild Lab Projects co-designed an app with a research partner and trained the Wandering Owl's guides who have been collecting preliminary data during the 2022-2023 aurora season. For Wandering Owl, it is an opportunity to raise environmental awareness among their guests. For the Wandering Owl's guides, this citizen science project brings diversity in their job, new knowledge and skills, and the satisfaction of contributing to a cause. For us, it is a good way to get experience working with tour operators. It is also a way to collect preliminary data, which we want to use to kickstart this ambitious citizen science project that will eventually involve other local tour operators and tourism-oriented businesses, a national nature management organization and an international NGO. The project will soon be presented on our website.
Perpetuum sets aside the pallets we use to build nest boxes for two of our citizen science projects (the owl project, and the light pollution project) . Wood is a valuable and expensive material, and we don't want to cut trees to build nest boxes, especially when there is already unused wood lying around. These pallets would go to waste or to the incinerator. It takes a bit of work to prepare the planks but their quality is very good, and they make long-lasting nest boxes.
COOP Obs Bygg Tromsø was one of the first to support Wild Lab Projects, and offered discounted price for some of the tools we use to build nest boxes for two of our citizen science projects. This support came at a very early stage of our development, when buying a full set of tools was weighing on Wild Lab Projects' finance. Thanks to Obs Bygg, we were able to get the building of the nest boxes started.